---
Warn 92531 Wireless Winch Controller Fix
Introduction
The Warn 92531 wireless controller came with my Warn Zeon 10-S Platinum winch. It's cool, but standby/sleep battery performance is absolutely terrible. If you throw this thing in the glove box or center console, fully charged, it will be totally dead in a couple weeks. I don't want to leave it plugged in and occupying a USB port constantly either.
Warn, why didn't you just put a simple on/off switch on the controller? The soft-off approach is only good on frequently-used devices or when the soft-off battery drain is incredibly low.
Internal Mods
I interrupted the battery positive lead to run wires to an external swtch.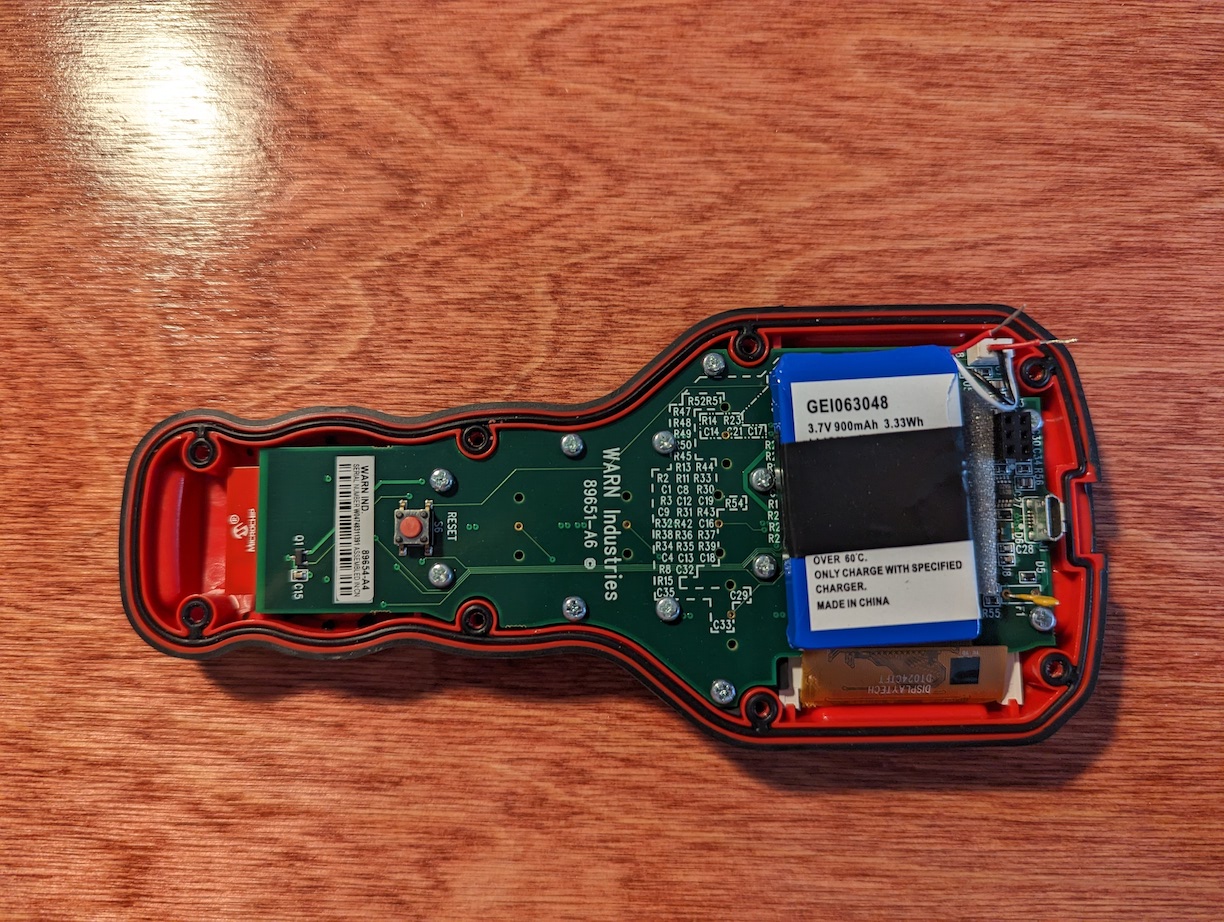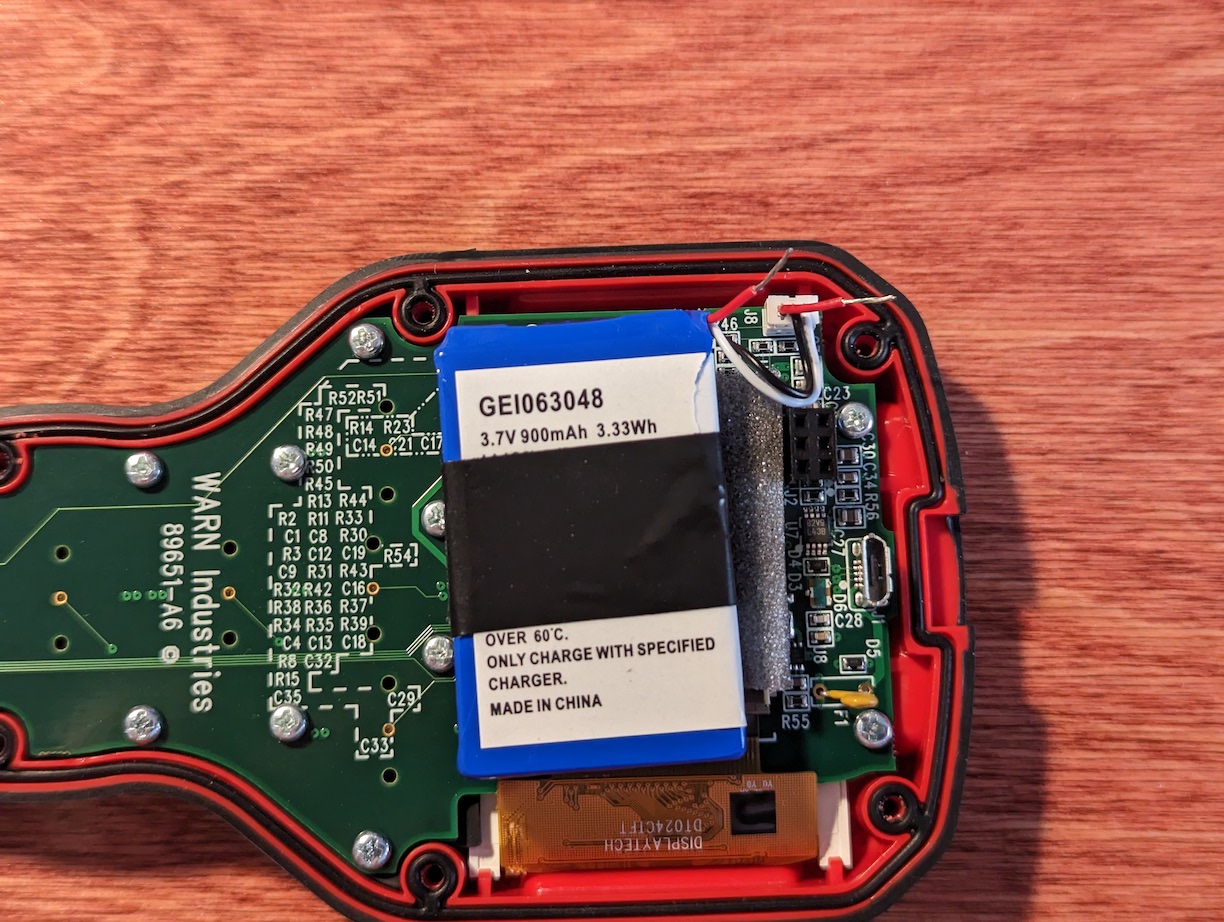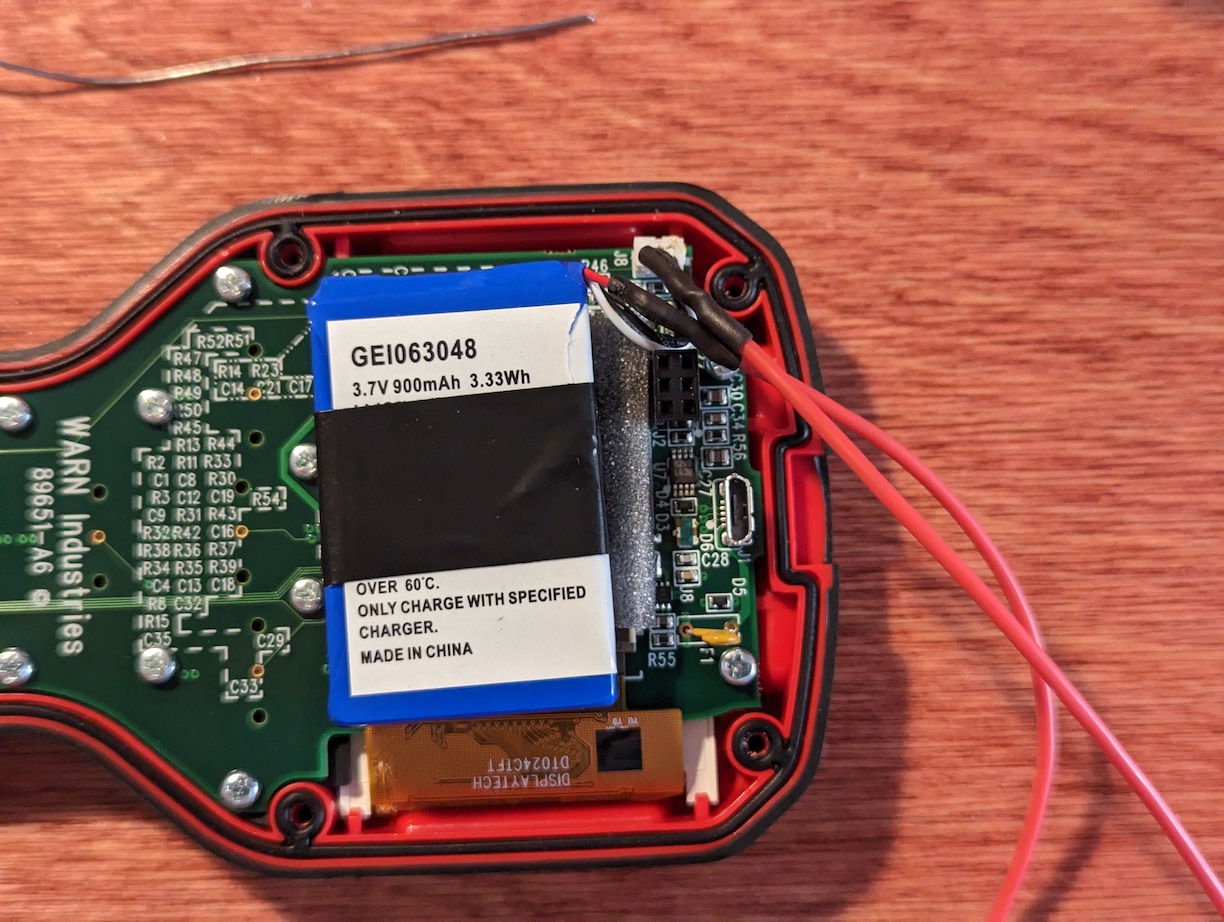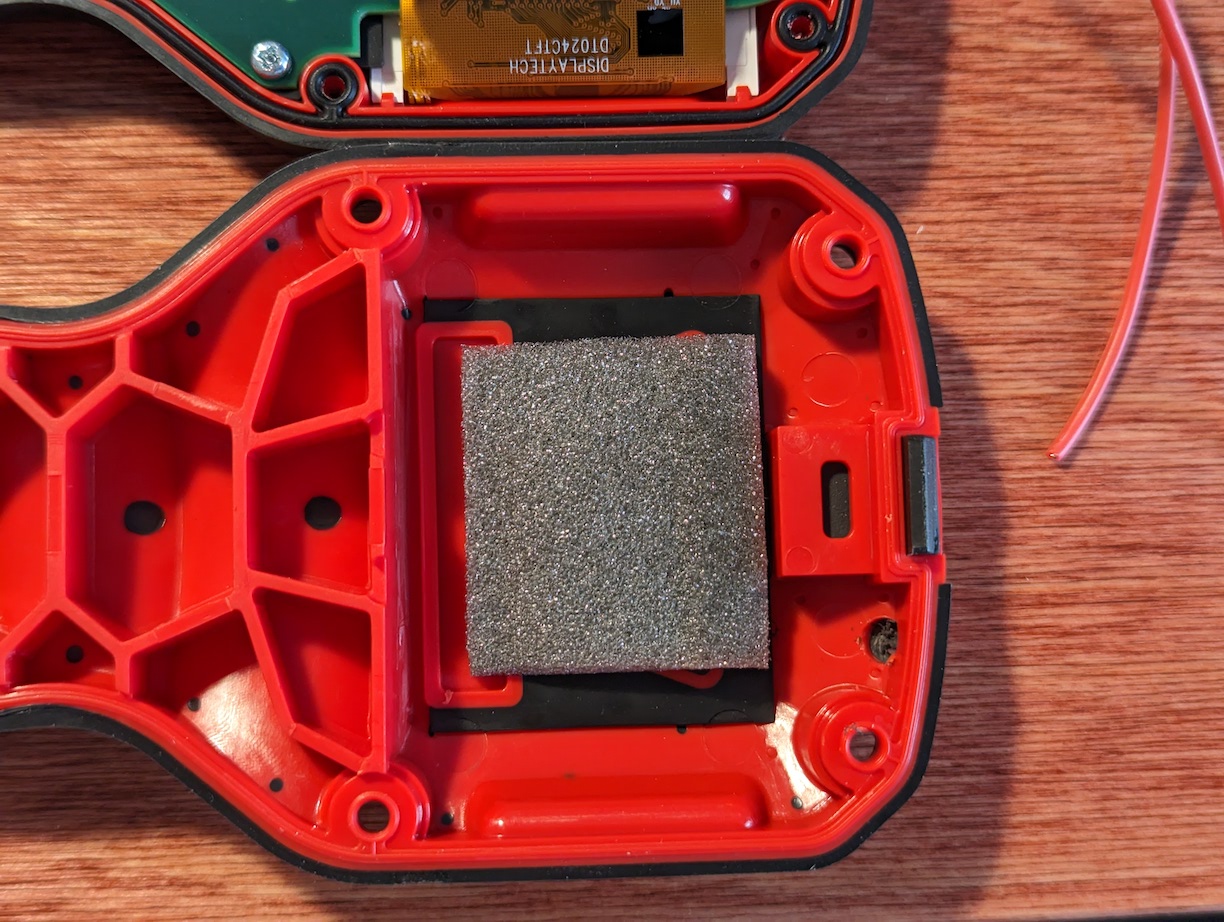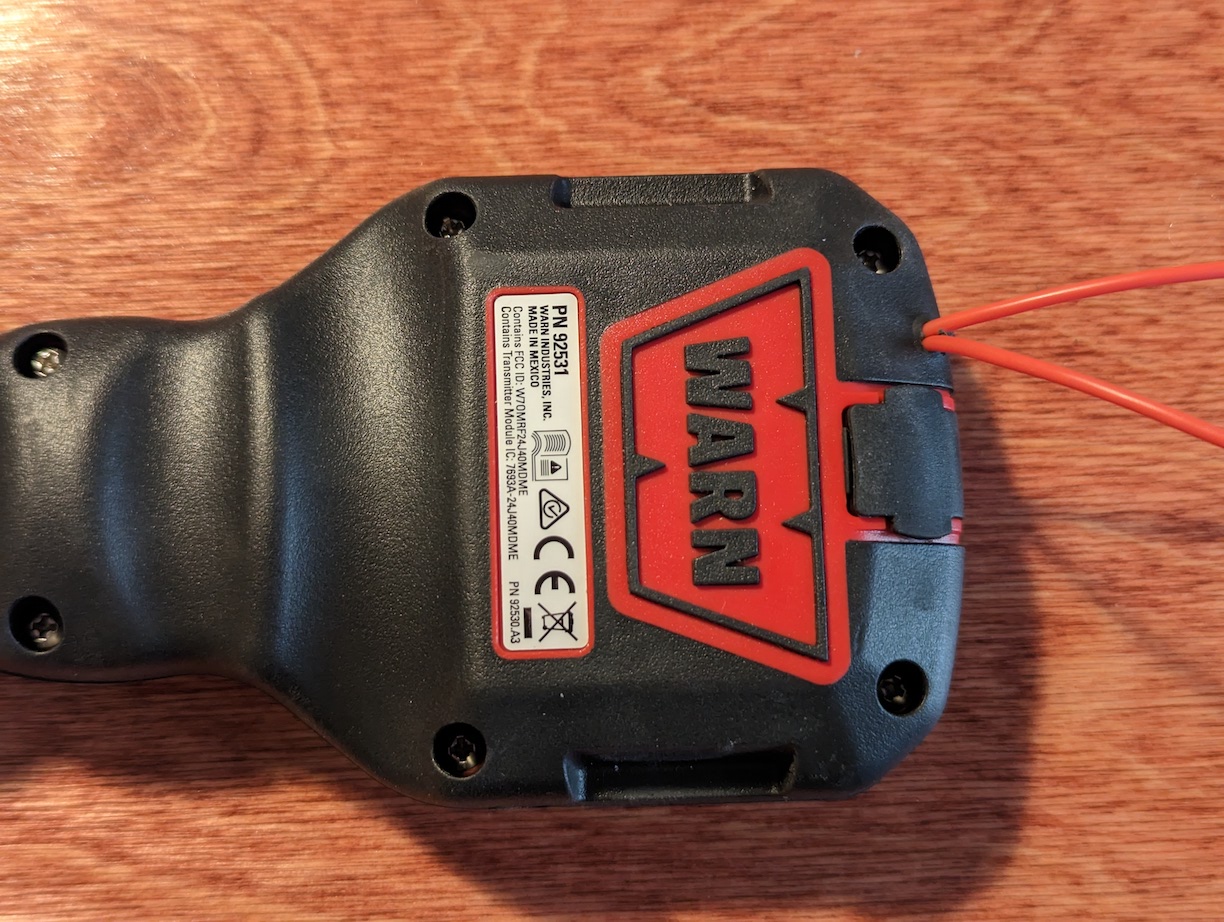 External Mods
I used some JB Weld epoxy putty to attach the switch. The location works with my 67 Designs holder.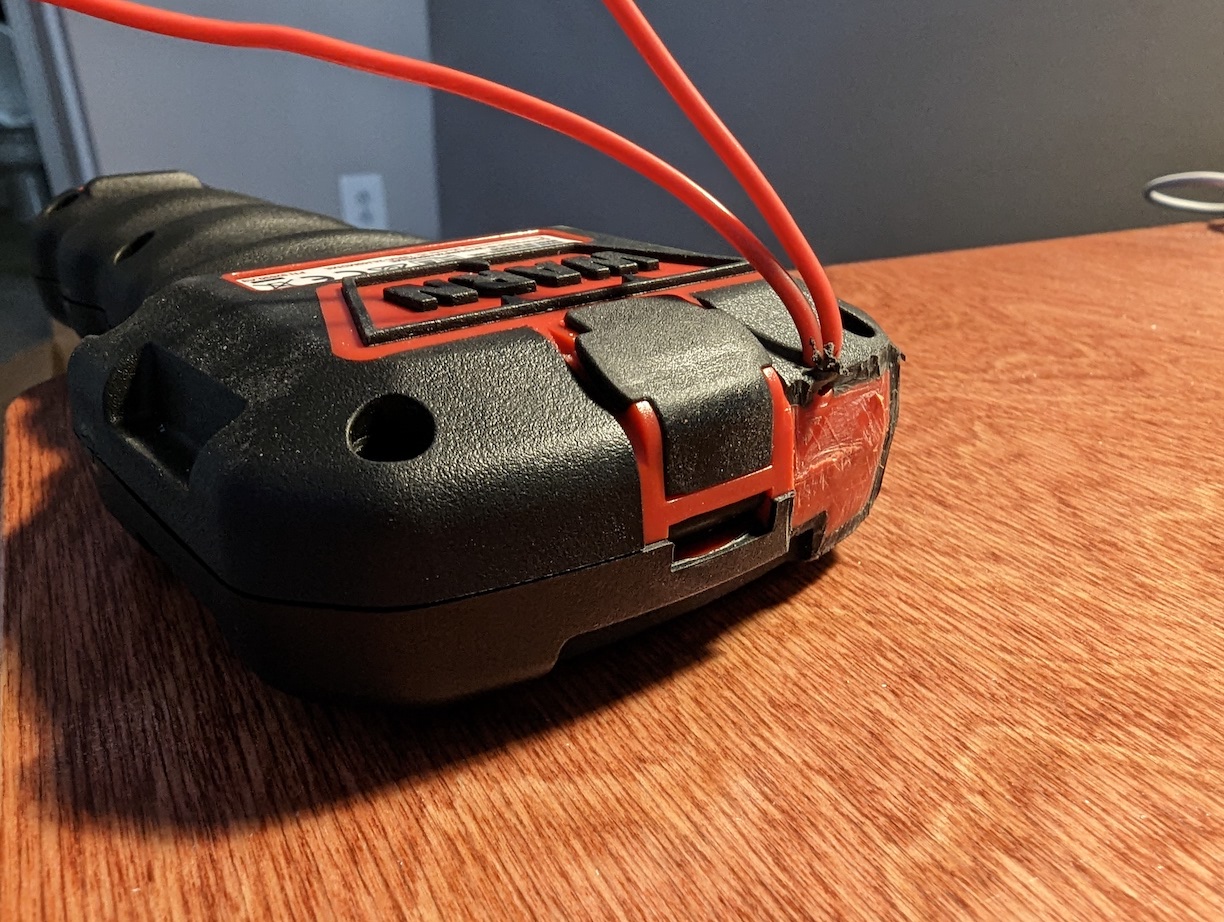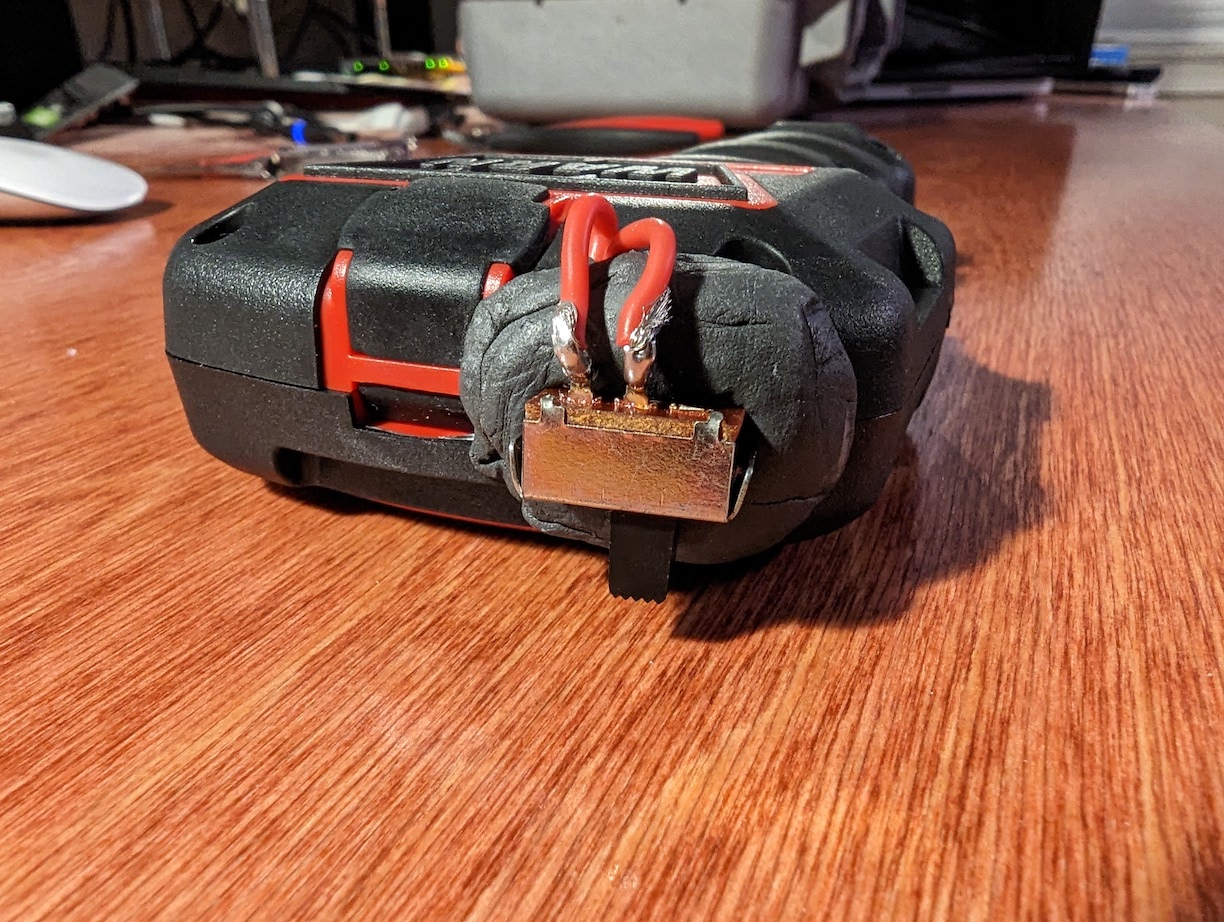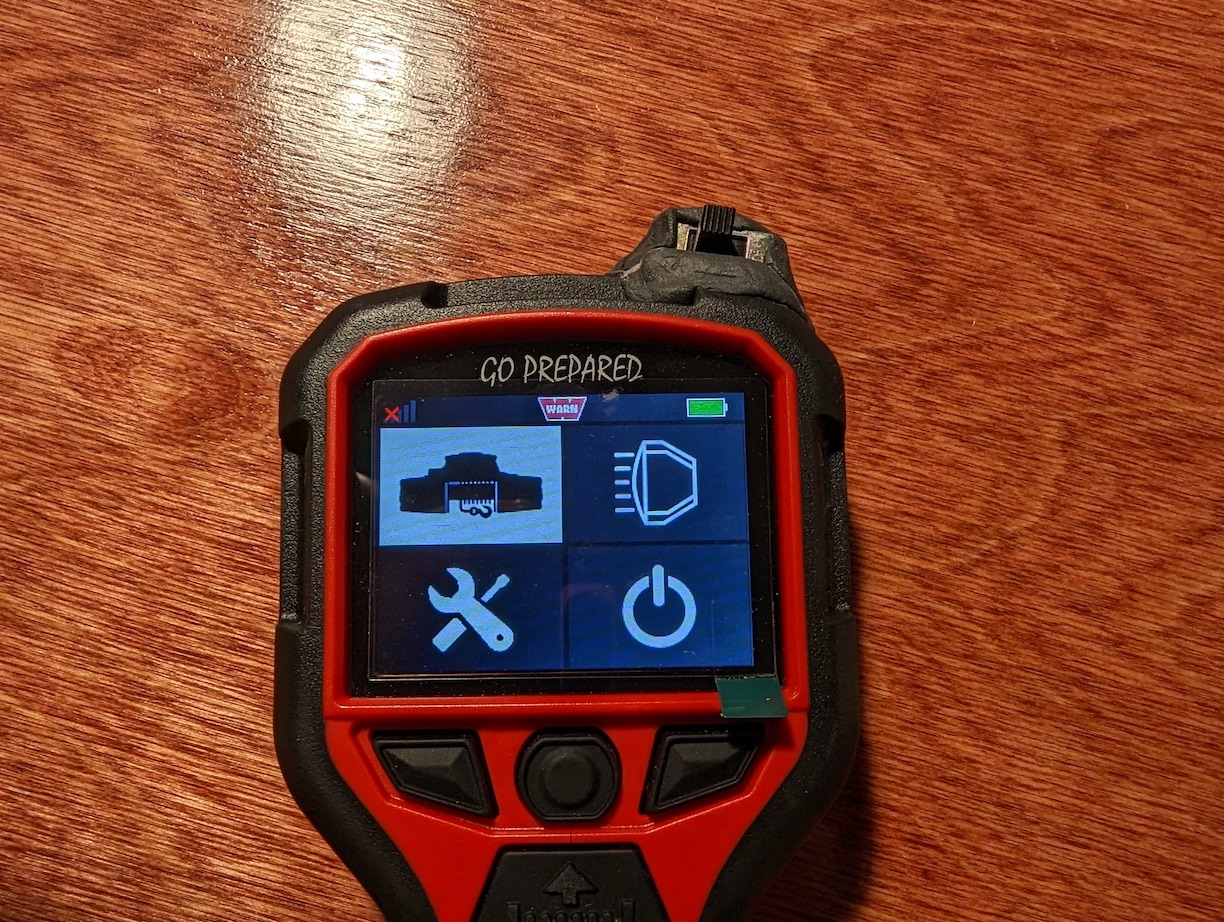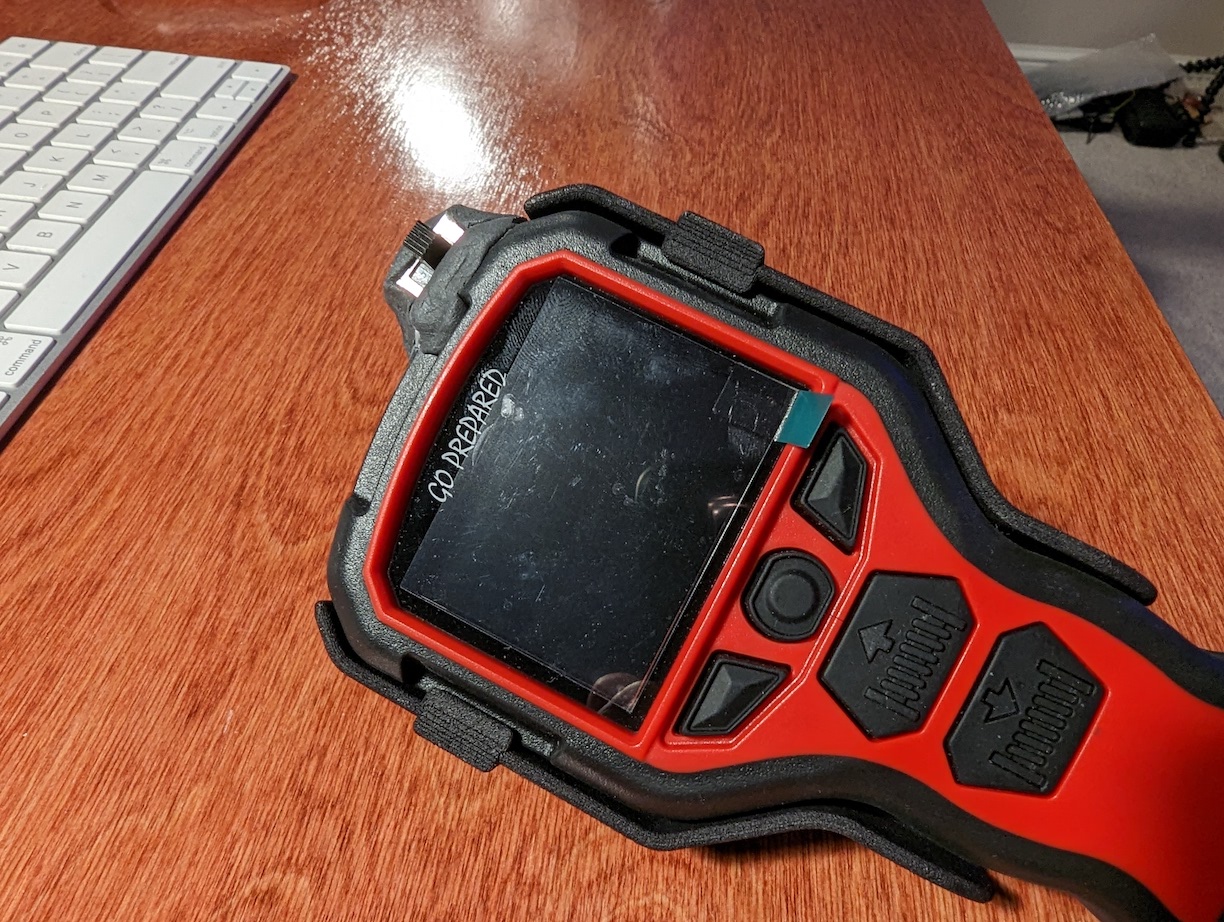 Results
I stored it fully charged. I turned it on after a couple weeks and again after a couple months. There was no decrease in the battery percentage bar over that time period, which is a signifcant improvement. One downside to this approach is you need to remember to turn it on for charging to work.